VENUE
The SCC 2012 will be held at International Centre for Mathematical meetings (CIEM), Castro Urdiales, Spain.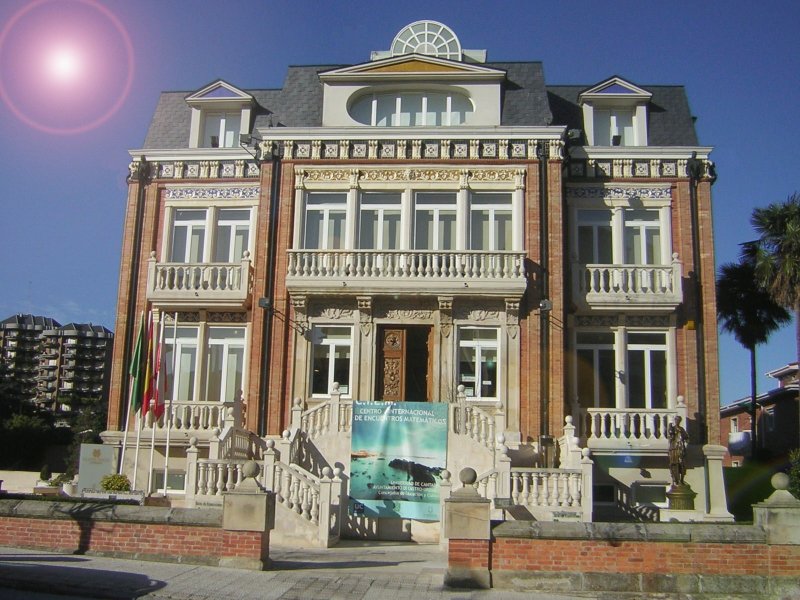 CIEM is a join initiative of the University of Cantabria and the City Council of Castro Urdiales.


The University of Cantabria (UC) is a public and modern institution, whose principal aim is to contribute to the social progress across its commitment with educational and scientific excellence. The UC is considered to be one of the ten best universities of the country by its quality and scientific productivity. You can find more information on the university website.

Castro Urdiales is a seaport of northern Spain, in the autonomous community of Cantabria. Castro Urdiales is a modern town, although its castle and the Gothic-style parish church of Santa María de la Asunción, date from the Middle Ages. Its chief industries are tourism, fishing, and the preservation of fish, especially sardines and anchovies, in oil. Tourism has greatly increased in Castro Urdiales in the last decades. Although the number of people registered in the town is around 32,000, the summer population can double or even triple this figure.The town is popular because of its beaches and scenic harbor.


Information about how to get to Castro Urdiales can be found in this link.



ACCOMMODATION


The Conference Secretariat has negotiated special rates for the SCC 2012 at three hotels located some minutes by foot from CIEM.


As there are limited rooms available at each of the three hotels, attendees are strongly encouraged to make room reservations early and before the cut-off date indicated to avoid disappointment. To take advantage of these special rates, please make your reservation

as soon as possible

using the registration/housing link.



Cancellations

made after July 5 will be charged for one night. In case of no show, there will also be a charge of one night. All cancellations or changes should be made in writing and sent to the Technical Secretariat AFID CONGRESOS S.L. (info@afidcongresos.com).